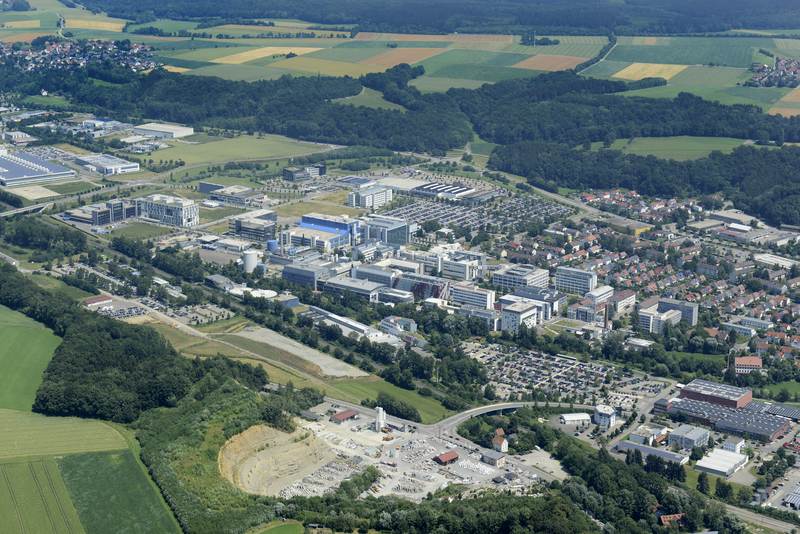 Aerial view of Boehringer Ingelheim's site in Biberach, Germany (Copyright Boehringer Ingelheim)
The Boehringer Ingelheim group is one of the world's 20 leading pharmaceutical companies. Headquartered in Ingelheim, Germany, Boehringer Ingelheim operates globally with 146 affiliates and a total of more than 47,700 employees. The focus of the family-owned company, founded in 1885, is researching, developing, manufacturing and marketing new medications of high therapeutic value for human and veterinary medicine.
In 2014, Boehringer Ingelheim achieved net sales of about 13.3 billion euros. R&D expenditure corresponds to 19.9 per cent of its net sales.
Boehringer Ingelheim operates a global research network with research sites in Germany (Biberach), the USA (Ridgefield) and Austria (Vienna), focussing on five major research areas: cardio-metabolic diseases, diseases of the central nervous system (CNS), immunology and inflammation, oncology, and respiratory diseases. The Computational Chemistry Group at the research site in Biberach is part of a department that focuses on lead identification and optimization support by – among others - high-throughput screening, virtual and fragment-based screening, compound profiling, Xray crystallography, NMR, and Computer-Aided Drug Design. We are part of interdisciplinary teams working on small molecule drug discovery programs for cardio-metabolic, CNS, and respiratory diseases. The group is equipped with industry standard Chemoinformatics and Computational Chemistry software and has access to high-performance computing resources.
For more information please visit www.boehringer-ingelheim.com
Boehringer Ingelheim GmbH & Co KG Supervisors